PondMaster - HYDRO-AIR - Combination Submersible - Air and Water Pump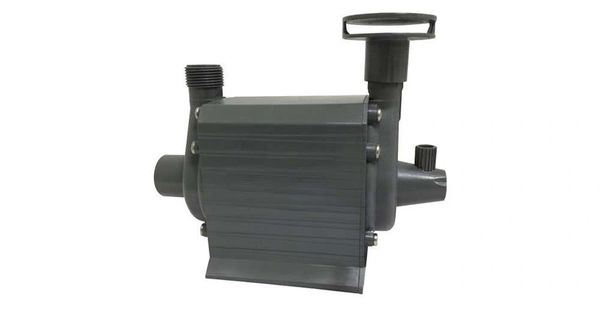 PondMaster - HYDRO-AIR - Combination Submersible - Air and Water Pump
PondMaster - HYDRO-AIR - Combination Submersible - Air and Water Pump
Power Consumption: 199 Watts / 3.7 Amps,
18ft Long 120V / 60hZ Grounded Power Cord
Aerates ponds up to 1,000 gallons at 2ft of depth
Connections:
On water pump side: 3/4" FPT Inlet / 3/4" MPT Outlet
On Air Pump Side: Requires 1/2" flexible vinyl tubing (sold separately)
Water Pump flow up to: 1386 gph with 16ft shut-off (with 2" ID pipe) 1200 gph with 17ft shut-off (with 1-1/2" ID pipe)
The patent-pending dual-impeller design of the Pondmaster Hydro-Air pumps water on one end, and generates oxygen on the other. It comes with the dependable magnetic-drive technology that you're used to, and two pre-filters. The Pondmaster Hydro-Air aerates ponds up to 1,000 gallons at 2ft of depth, and it's custom designed diffuser creates a wide dispersal of air bubbles. Thermal overload protection will help keep your pump safe.


INSTRUCTION MANUAL