Atlantic Water Gardens Basin & Pump Kit for Color Falls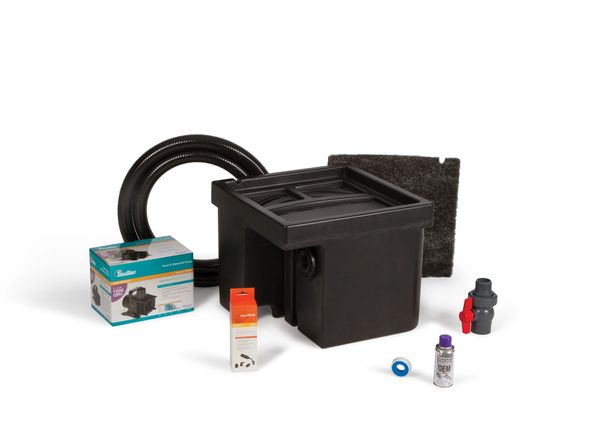 Atlantic Water Gardens Basin & Pump Kit for Color Falls
Atlantic Basin Kits are designed to fit all our formal spillways perfectly. Whether you're adding the shimmering nighttime enchantment of a Classic or Color Changing Colorfalls or the elegant touch of class of the Stainless Steel Scupper, our Basin Kits provide everything you need to complete the installation, from the reservoir to the plumbing to the pump, with double filtration, tubing, fittings, anti-splash mat and even an Automatic Fill Valve.

The heart of Atlantic Formal Spillway Systems, Basin Kits provide everything you need to install Colorfalls and Scuppers
Three sizes of self-contained basins, paired with pumps and plumbing accomodate 12, 24 and 36-inch Formal Spillways
Seamless installation with four-inch garden block
Basin Kits include basin, Splash Mat, pump, plumbing, PVC spray glue, adjustment valve and Auto Fill, all in one box.
Model: CFBASINKIT12
Description: Complete Basin Kit
For Use With: All 12" Spillways
Includes: CFBASIN12 and TT1500 pump
Dimensions: 20"W x 20"D x 16"H
Model: CFBASINKIT24
Description: Complete Basin Kit
For Use With: All 24" Spillways
Includes: CFBASIN24 and TT3000 pump
Dimensions: 44"W x 22"D x 16"H
Model: CFBASINKIT36
Description: Complete Basin Kit
For Use With: All 36" Spillways
Includes: CFBASIN36 and TT4000 pump
Dimensions: 56"W x 24"D x 16"H