Atlantic Water Gardens 24 Inch Colorfalls Lighted Falls AWG012-015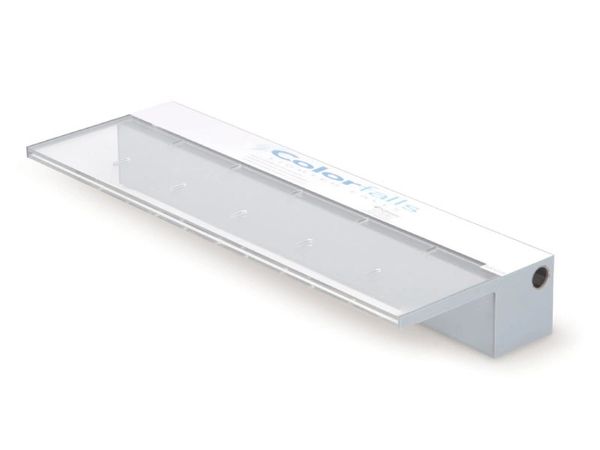 Atlantic Water Gardens 24 Inch Colorfalls Lighted Falls AWG012-015
Available in 4 Colors
Model:
CF24B Ice Blue
CF24R Fire Red
CF24W Crystal White
CF24SW SOL White
Description: 24" Colorfalls
Flow Rate: 2,000 gph
Projection: 13-15" at 18"H & 2,000 gph
Input Voltage: 12 Volt AC
Watts: 6
Inlet: 1¼" FIPT
Warranty: 1 Year
Dimensions: 24"W x 8"D x 3½"H
The first lighted weir specifically designed for water features. Use in formal retaining walls and pondless applications. Add a breathtaking new dimension to a water feature … waterfalls with shimmering details. 12 volt. 1-1/4" FPT inlet. 5" lip extension. Includes 30' cord and transformer. 
*Note: Colorfalls cannot pass solid material, additional filtration may be required.